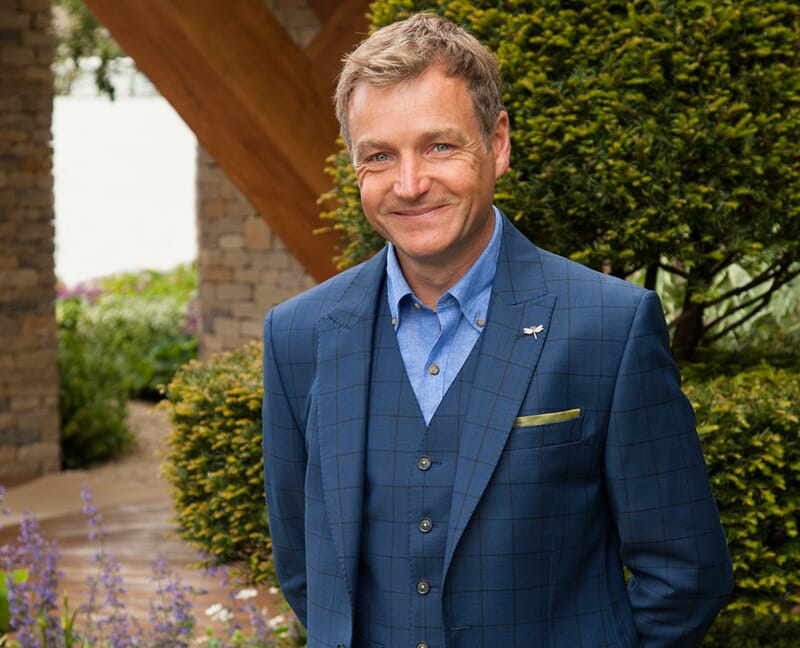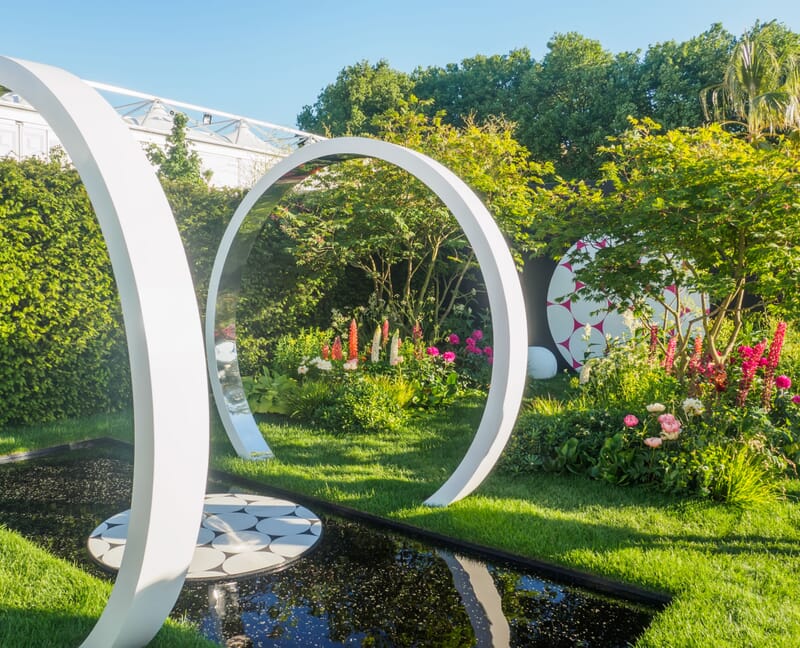 We are delighted to be working with Chris Beardshaw who is known to many from his long broadcasting career, which began in 1997 and includes BBC2 television hit series such as Gardeners' World, Hidden Gardens and the hugely popular The Flying Gardener, amongst many others.
Chris is heard by millions as a panelist on BBC Radio 4 Gardeners' Question Time where he regulary faces a live audience of gardening enthusiasts! He can currently be seen as a regular presenter of BBC 2's Beechgrove Garden where he joins the team in the garden, takes part in plants trails and visits inspirational gardens.
Chris is trained in Landscape Architecture (post grad) and Horticulture which makes him a rare combination in the design world, and this enables him to combine both disciplines to the benefit of his clients. His enthusiasm for plants, good design and the desire to work in harmony with the natural landscape and wildlife is reflected throughout his work. His successful design business has been established for over 18 years and allows Chris the creative freedom to work with private and commercial clients on a wide range of projects across the UK and internationally.
Chris is a hugely popular garden designer, having produced award winning schemes at all RHS shows as well as many international flower and garden shows. His design company has collected over 35 awards including many RHS Best in Show's and Gold medals as well as a growing number of prestigious international accolades. He has also written a number of books and his book '100 Plants that almost changed the World' won an Independent Publishers award in the USA.
Our online event with Chris will see him doing a 45-minute presentation about your choice of one of the below topics:
A journey through the creation of a Chelsea Flower Show Garden: Chris will select one of his gardens and talk about what the project was about, how he created the show garden at Chelsea and what happened to it afterwards etc.  It will be a fascinating PowerPoint presentation of images which Chris talks through.
The eclectic history of the English garden: A presentation of images looking at how we have arrived at what we know as the classic English garden.
100 Plants that almost changed the World: Chris will do an enthralling presentation of 100 plants that almost changed the World. There will be some surprises on the list, alongside some amusing entries!
At the conclusion of his presentation, Chris will answer 45 minutes of questions, with your presenter interviewing for the first twenty minutes, before answering audience questions. This will be an enthralling 90-minute online event, with some fascinating information about gardening and landscape architecture from one of the country's leading voices. You and your guests are also sure to pick up some great tips about how you can improve your garden.
Need some help?
We're online!
Need some help?