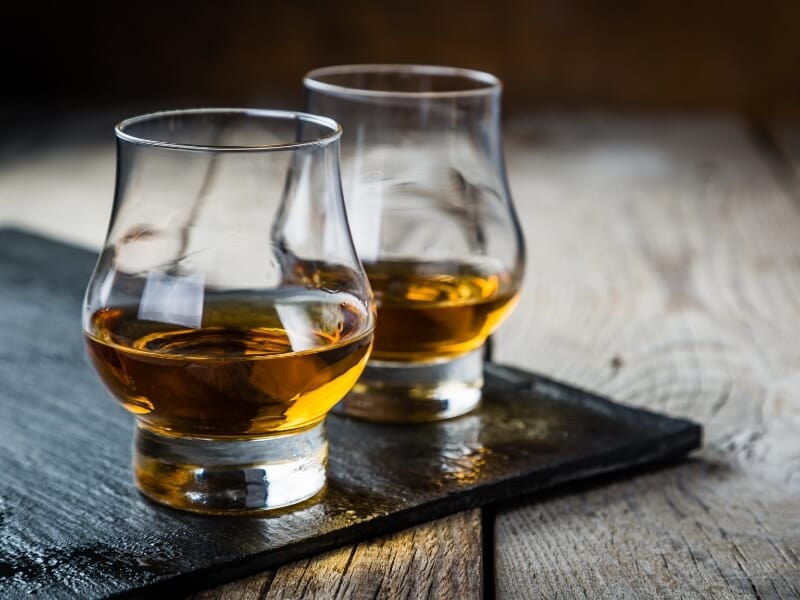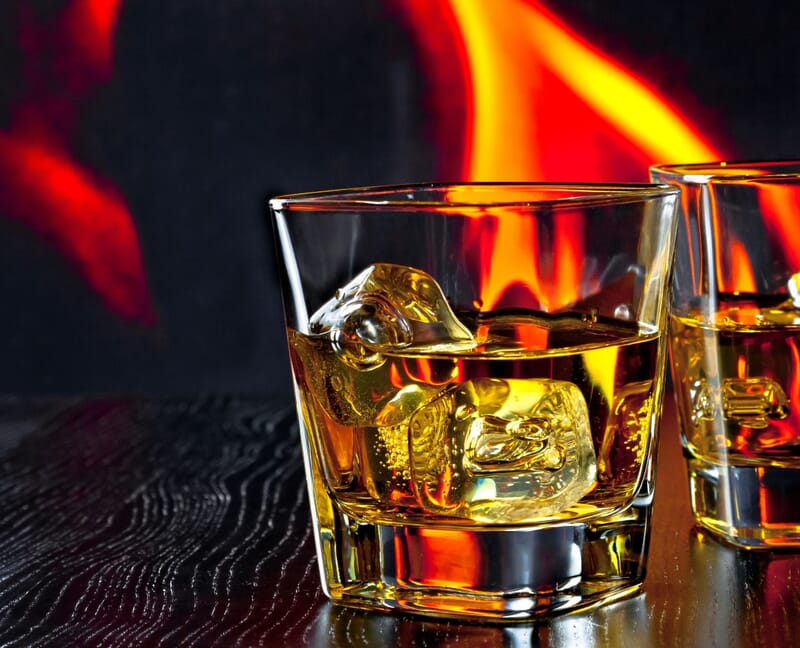 We are delighted to be running an online celebrity whisky tasting event!
You and your guests will be joined by your choice of sporting legend, a Sky Sports presenter and a leading whisky expert. Join us as we explore and enjoy premium examples of uisge beatha – "the water of life."
Online Whiskey Tasting Package
The virtual event will be run by a leading presenter, who will co-ordinate proceedings throughout the evening. This will be a really fun, interactive evening, where you and your guests will get to sample some great whisky and hear some brilliant sporting stories, which is sure to impress all of your attendees.
Our wine and spirits merchant partner will supply a premium tasting pack before the online event to each of the attendees to include six different 3 cl samples (just over a single measure), along with details of all of the different whiskies selected, plus a few informative facts about the history and development of this increasingly popular beverage, from the discovery of distillation in the Middle East and its migration to Europe to the establishment and expansion of iconic regions and distilleries.
Our Whiskey Tasting Partner
We have teamed up with one of the UK's oldest wine and spirits merchants, who were established back in 1797 and have been owned from within the same family since 1945. As well as offering a great retail experience to personal callers, they routinely ship wines and spirits all over the UK and beyond. During the past year alone, they have exported to over 40 countries, including the USA, South Africa, Russia, China, Australia, New Zealand, and most of Europe. In addition to supplying well-known brands at competitive prices, they source an increasing number of direct imports from independent producers worldwide.
They are delighted to stock over 2500 whiskies in-house. They are regularly recognised as one of the UK's best independent wine & spirits merchants and in 2016 won a prestigious 'Decanter Magazine Specialist Merchant of the Year' award. They were also finalists in the Drinks Retailer of the Year 2019 Awards and supply many Michelin Star restaurants and luxury hotels around the UK.
Please contact us today to discuss the name that would work best for you.
Potential Guest Speakers for your online tasting event
We are delighted to offer four superb names from the world of rugby who are all of fans of whisky. With our wide network of contacts from the sporting world, we can also organise a variety of other names, so please contact us for any other ideas.
Scott Hastings: made 65 appearances for Scotland from 1986-1997 and when he retired, he was his country's most capped player. He also made two appearances for the British Lions, has been a regular TV pundit and is one of the biggest characters in the sport!
Ian Robertson: has one of the most recognisable voices in rugby having commentated for the BBC for 35 years. He also made 8 appearances for Scotland before a serious knee injury ended his career. He also written over 30 books on the sport.
Craig Chalmers: made 60 appearances for Scotland between 1989 and 1999, scoring 166 points. He also played for the British Lions and has gone on to coach several clubs.
Kelly Brown: played 64 times for Scotland between 2005-2017. He went on to captain his country and was also part of the Saracens side that won their first Premiership title in 2011. He is now a coach at Glasgow Warriors.
Read more
Need some help?
We're online!
Need some help?