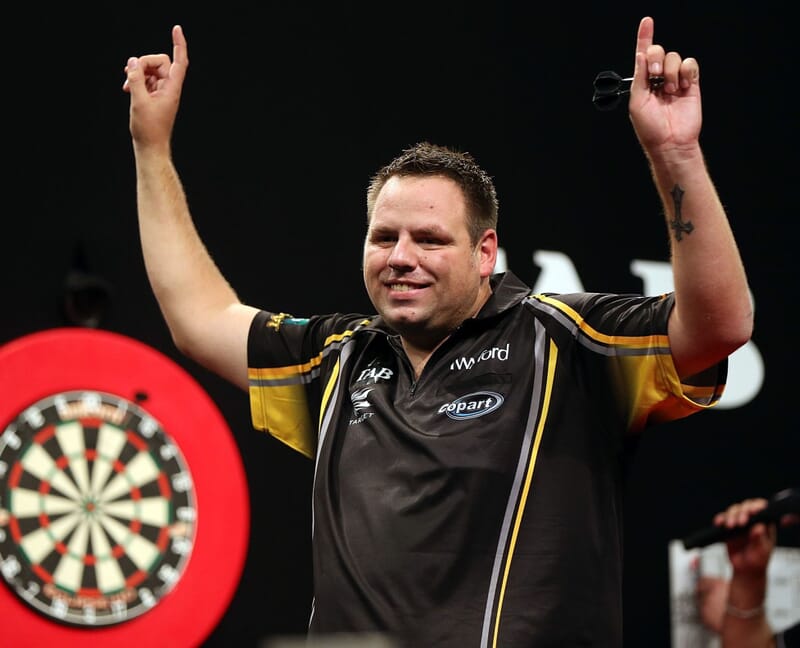 We are thrilled to offer you the opportunity to play Darts with a former World legend, at a location convenient to you!
Your group of 10-20 guests will sit down for a three-course meal with your chosen Darts legend and have the chance to ask them any questions that you like. After the meal, you will then have the opportunity to play a '501' with your chosen legend and receive tips as you are playing. Our set will include a professional backdrop and an electronic scoreboard to make you feel like you are really playing at Alexandra Palace!
There will also be other darts boards around the room, so you can practice the things taught to you by your legend, against other people in your group! At the conclusion of your darts session, your chosen darts legend will present some awards.
Potential Darts Players: Bobby George, Martin Adams, Keith Deller, Bob Anderson, Dennis Priestley, Peter Manley, Wayne Mardle, Gary Anderson, Rob Cross, Adrian Lewis, Peter Wright, Martin Adams, Darryl Fitton, Chris Mason & Tony O'Shea.
With our wide network of contacts, we have access to many more darts players as well, so please contact us for further ideas or if you may have a specific request.
Need some help?
We're online!
Need some help?