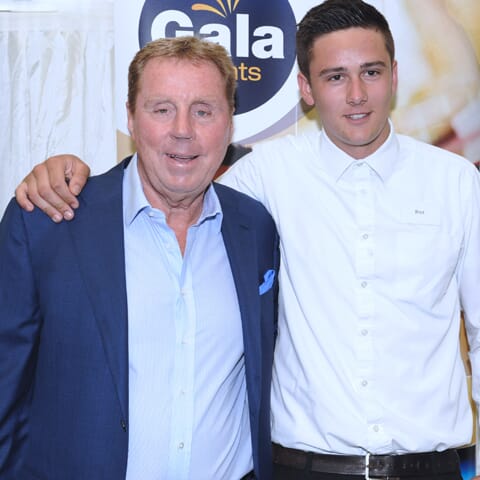 Event Showcase
/
Sporting Dinners & Lunches
An Evening with Harry Redknapp in Truro!
View 15 photos
Harry Redknapp
The much anticipated visit of managerial legend Harry Redknapp to Truro proved to be well worth the wait, as our guests in the Pavilion at Truro School enjoyed a night to remember. The event had been sold out for two months, as football fans booked early so as not to miss out on the visit of one of the most flamboyant characters in British football.
Our VIP guests arrived early for a pre-event drink and a photo opportunity with the former West Ham, Portsmouth, Southampton and Spurs manager, and Harry took the time to have a good chat with people and share a joke or two.
With almost 300 tickets sold in all, there wasn't a spare seat in the house as guests settled down for a three course meal served to the table. A pate starter was followed by delicious slow-cooked beef, served with seasonal vegetables, and followed by a Strawberry and Champagne tart with clotted cream. With plenty of drinks flowing, the atmosphere in the room was building up nicely as SKY Sports host Adam Leventhal went through the niceties.
Harry took to the stage to great applause, and immediately put the room at ease with his laconic delivery and seemingly bottomless wealth of anecdotes. Guests heard about his ups and downs working with some of the Premier League's most flamboyant stars; anecdotes about Italian maverick genius Paolo Di Canio whilst at West Ham, and former Arsenal star, and flamboyantly talented striker Nwanko Kanu whilst at Portsmouth had the audience in stitches.
Hearing Harry's thoughts on the England job, which he clearly would've loved to have done, were particularly fascinating. Many in the room were clearly in agreement that the FA had made a rick in not offering the job to Mr Redknapp. When asked who he thought was most likely to get the job, Harry said confidently it was Sam Allardyce – he was proved right a couple of weeks later when Big Sam took up the mantle as national team manager!
With plenty of libations being taken, there was much frivolity in the room as Harry entertained everyone for the best part of an hour. He even asked for advice on how to best get back home to Poole with the A30 partially shut; we're not sure whose advice he took, but we heard he got home safely!
We are very grateful to our caterers for doing such a good job with a full house at the event, to our fantastic guests for making such a good atmosphere on the night, to our great host Adam Leventhal, and most of all to the legend himself – Mr Harry Redknapp!
Read more