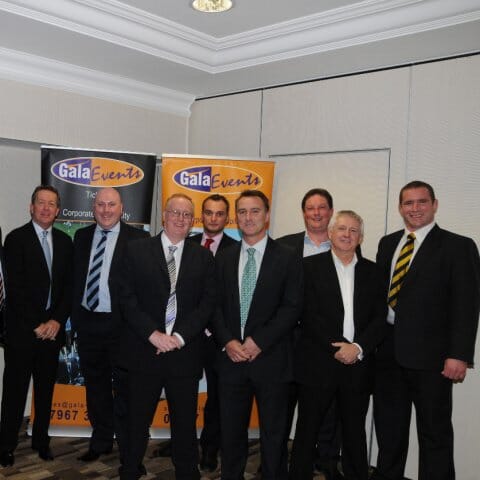 Event Showcase
/
Sporting Dinners & Lunches
An Evening with The Sporting Heroes
View 12 photos
Alan Curbishley, Phil Vickery & Graham Thorpe
We hosted an entertaining evening of stories and sporting chat from our three sporting heroes at The St John's Hotel, Solihull on Thursday 25th March 2010. Our speakers were Alan Curbishley (Former Charlton & West Ham Manager and now TV pundit), Phil Vickery (England Rugby player) and Graham Thorpe (Former England Cricketer).
Curbishley spoke about installing discipline in the West Ham dressing room on his arrival and his hopes for England in the forthcoming 2010 World Cup. Vickery told about how proud a moment it was to win the World Cup back in 2003 and Thorpe shared some classic tales of sharing a dressing room with the likes of Darren Gough and Phil Tufnell!
The night was rounded off with some hilarious comedy from John Stiles, who is the son of 1966 Football World Cup winner, Nobby Stiles.
The below photos capture some of the evening's best moments.