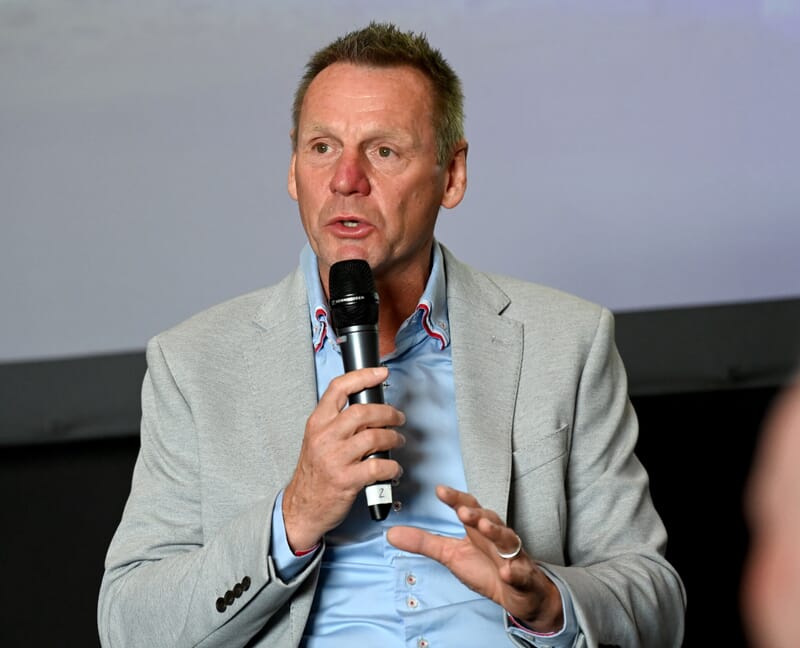 Event Showcase
/
Sporting Dinners & Lunches
Birmingham Gold Cup Lunch 2023
View 25 photos
Stuart Pearce & TV Comedian Andrew Ryan
In the banqueting suite at Edgbaston we enjoyed our Birmingham Gold Cup Lunch 2023 with our special guests Stuart Pearce and Andrew Ryan, where the attendees were treated to some great food and drink and top entertainment.
Our host for the event, Sky Sports' Dave Fulton interviewed former England footballer Stuart Pearce who had some incredible stories from his playing career. Telling the story of his first England call-up, when at Nottingham Forest under Brian Clough, when Brian asked him straight one day "So you think you're good enough to play for England then do you?" and to Stuart's reply, in his inimitable fashion, Brian told him "Well you're not!". Stuart also had some cracking stories from his time with England and one particular anecdote about Gazza embarrassing the great Italian goalkeeper Dino Zoff, had the audience in stitches!
The laughter continued as we were treated to a phenomenal set from top TV comedian Andrew Ryan. His comedy dealt with many controversial topics in hilarious fashion and he had everyone howling with laughter throughout.
As well as the entertainment at our Birmingham Gold Cup Lunch it was also a fantastic day of racing at Cheltenham. Over the course of the 7 races there were many winners in the room and the excitement was palpable at several points, with lots of close finishes and late charges. Expert tipster Brendan Powell had provided his picks for the day and he ended with several each way winners from his choices.