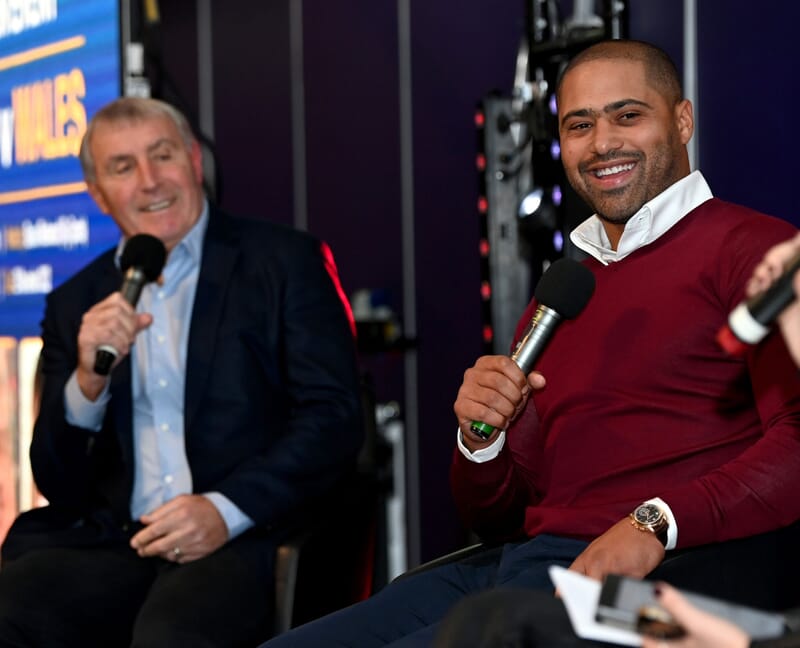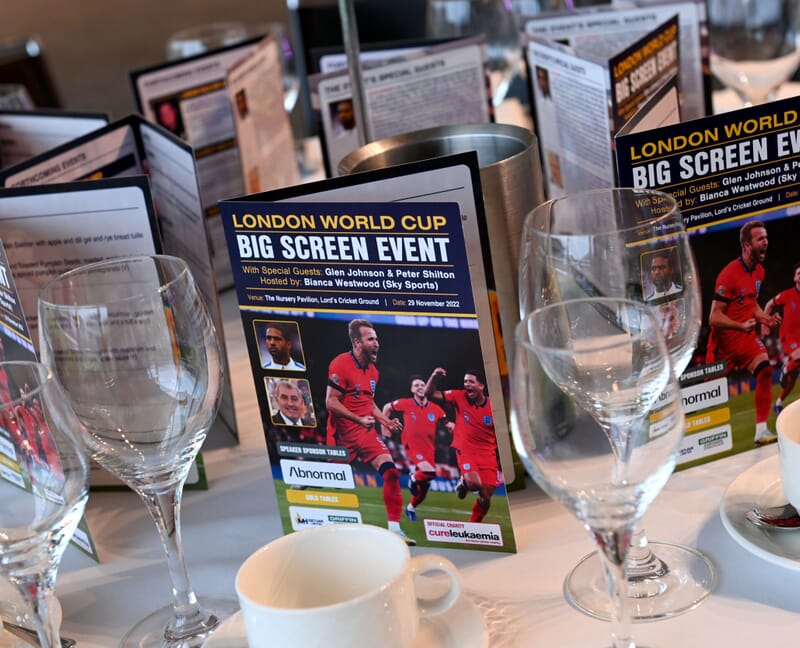 Event Showcase
/
Sporting Dinners & Lunches
London Big Screen Event – England v Wales – Lord's Cricket Ground
View 30 photos
Glen Johnson & Peter Shilton
As England prepared to take on Wales in their final World Cup group game our guests joined us at the historic Lord's Cricket Ground for our London Big Screen event full of brilliant football discussion, stories and predictions as well as taking in the match on the Big Screen.
Top England international footballers Glen Johnson and Peter Shilton regaled those in attendance with some superb anecdotes, including many from their trophy winning domestic careers but also many more from their extensive time with the National side.
After enjoying the top-quality football hospitality, great food, and stellar entertainment guests at or London Big Screen event then watched the match as England delighted those in attendance with an assured performance. Two goals in quick succession just after half-time from Phil Foden (on 50 minutes) and Marcus Rashford (on 51 minutes) put England 2-0 up in the game and looking strong, another goal was added by Rashford in the 68th minute which wrapped up the result and therefore England's qualification for the knockout stages of the World Cup. With England winning convincingly and topping their group the atmosphere at the event was superb and a great time was had by all!