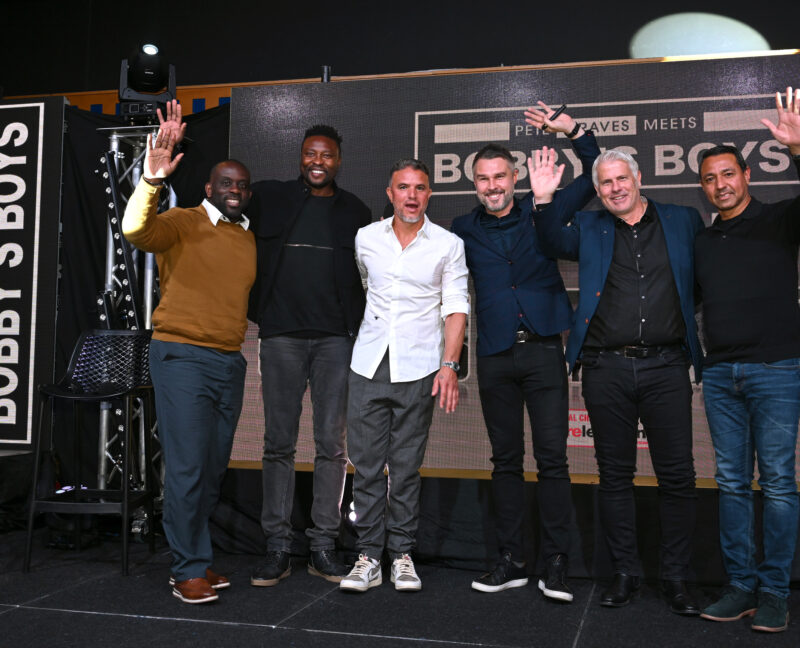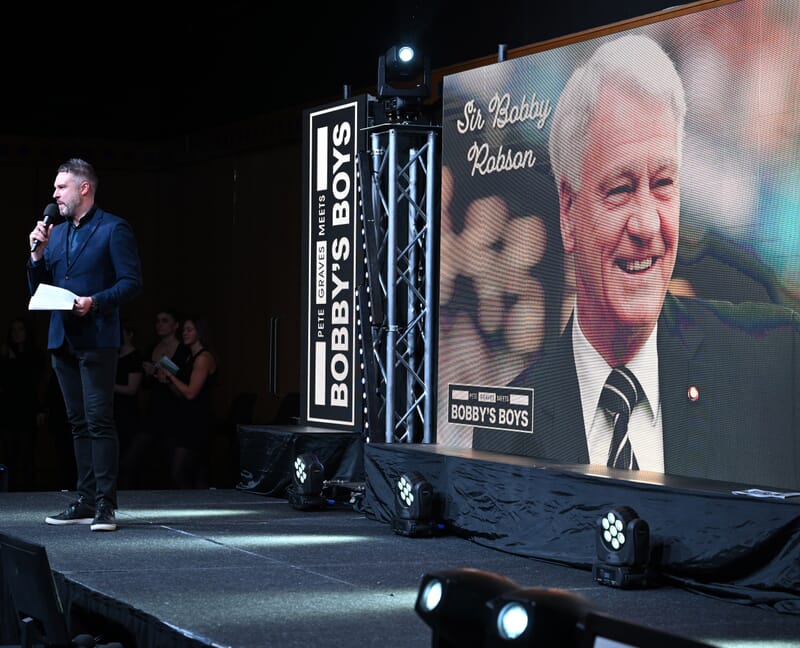 Event Showcase
/
Sporting Dinners & Lunches
Pete Graves Meets….Bobby's Boys
View 19 photos
Laurent Robert, Rob Lee, Nobby Solano, Oli Bernard & Shola Ameobi
View our upcoming Sporting Lunches & Dinners here
Guests joined us for a night of football chat and fantastic memories, as we were joined by five of the key players from the great Newcastle side built by legendary manager Sir Bobby Robson in the early 2000s, which had three top 5 finishes and played in the Champions League twice. The Gateshead Suite at the Hilton Gateshead was packed with 300 guests to enjoy a fantastic thee course dinner before "Bobby's Boys" took to the stage. There was thunderous applause for Laurent Robert, Rob Lee, Nobby Solano, Shola Ameobi and Olivier Barnard as they took their seats, alongside local lad and host from Sky Sports News, Pete Graves.
It was wonderful to hear from the players about their genuine love and respect for the great man, with testaments not just to his world class abilities as a coach and manager, but also his qualities as a mentor, friend and ambassador for football. So many great stories were told as the lads spent well over an hour on stage, interspersed with some great video clips from the era telling the story of those times, particularly nice for all the younger fans in the room, as well as the veterans!
There was a lovely touch as Pete took the mic over two very special guests in the room for a few words, as Bobby's sons Mark and Andrew gave a few insights as to what it was like to grow up with Bobby as a dad, very touching moments and stories, and they received a warm round of applause.
With Newcastle now in a new golden phase it was poignant to look back at another great era, everyone had a wonderful evening which will live long in the memory.