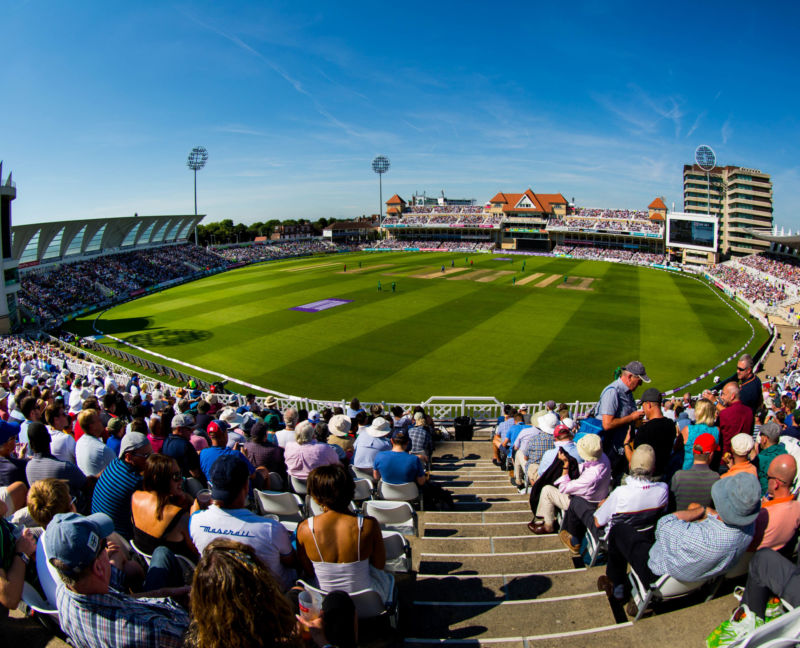 The summer of 2019 sees Trent Bridge host Pakistan in the 4th Royal London ODI in May. Trent Bridge hospitality offers clients an experience of the highest class.
Trent Bridge is one of the UK's smartest cricket grounds, combining modern architecture with some fantastic traditional parts. With a capacity of almost 18,000, it also produces a superb atmosphere and is one of the nicest grounds to take your clients to. We are delighted to be able to offer hospitality in our pitch-facing Suite. The Suite offers superb viewing with floor to ceiling window frontage, and seating directly outside in the Hound Road Stand. We also have our Silver Package available in a non-viewing suite with the same package, in the Radcliffe Road Stand.
We are delighted to offer Trent Bridge hospitality for the ODI scheduled in the summer of 2019.
Need some help?
We're online!
Need some help?