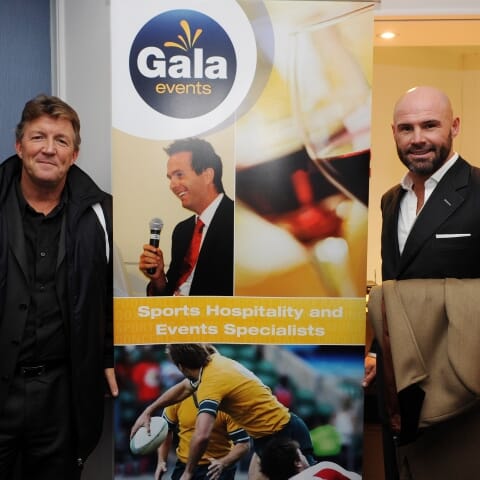 Event Showcase
/
Football Hospitality
Birmingham City v Spurs & Wolves
View 9 photos
Craig Gardner, Seb Larsson, Mark Dennis & Tommy Mooney
Gala Events hosted our own lounge for the Birmingham City Premiership matches against Tottenham Hotspur on Saturday 4 December 2010 and Wolverhampton Wanderers on Sunday 1 May 2011.
For the match against Tottenham, Vice Chairman and Non Executive Director, Michael Wiseman came up and spoke to guests before the game, giving his thoughts on City reaching the Semi Finals of the Carling Cup and the season so far.
Guests also heard the thoughts of former City players, Tommy Mooney and Mark Dennis, whilst they enjoyed a fabulous three course carvery lunch. Mooney told how he has settled in Spain, since retiring from football, but is coming back three days a week to coach the St Andrews youngsters.
Tottenham took the lead through Seb Bassong, before Craig Gardner equalised for Birmingham in the second half, with the game finishing at a fair 1-1. The afternoon was finished off nicely with an interview from the Man of the Match, Craig Gardner.
For the match against Wolves, former player Kevin Ashley came up and gave his thoughts on playing for both sides, whilst guests enjoyed their three course brunch meal. As an added bonus, the Carling Cup was brought up for guests to have their photograph taken with.
Wolves took the lead through a Steven Fletcher penalty, before Seb Larsson equalised for Birmingham, making the game 1-1. Larsson completed a great day for our guests by coming up to do a man of the match interview.