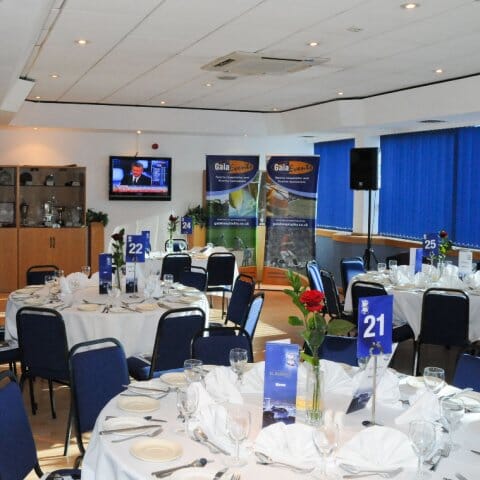 Event Showcase
/
Football Hospitality
Birmingham City v Tottenham Hotspur
View 6 photos
CEO Michael Dunford
We hosted our own 60 person lounge for the Premiership Football match between Birmingham City and Tottenham Hotspur at St Andrews on Saturday 30th January 2010.
During our guests pre-match meal, Birmingham City's Chief Executive Michael Dunford came down for an interview to talk about his time in football, the new boardroom team and the club's visions for the future.
Former Birmingham City players Richard Forsyth and Brian Harry Roberts also visited the lounge, with Forsyth talking about life playing under Barry Fry and Roberts about Ron Saunders managerial exploits.
After Spurs had taken the lead through Jermain Defoe, Liam Ridgewell equalised in the last minute to draw the match at 1-1. Birmingham's recent signing from Sporting Gijon, Michel came up after the game and had his photograph taken with guests to round off an entertaining day.