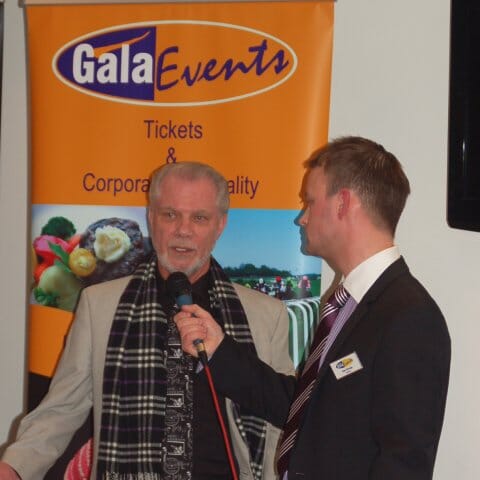 Event Showcase
/
Football Hospitality
Birmingham City v Wolverhampton Wanderers
View 7 photos
David Gold, Ian Clarkson and Radhi Jaidi
We hosted our own 60 person suite for the crunch Coca Cola Championship promotion clash, between Birmingham City and Wolverhampton Wanderers at St Andrews on Monday 6 April 2009.
Clients enjoyed a pre-match meal in the suite before the game, during which the Birmingham City Chairman, David Gold came down to talk to the guests about his time at St Andrews so far, his favourite memories and his hopes for the club in the future.
The former Birmingham City Captain, Ian Clarkson came down to our suite at half time to give his opinions on the first half and his memories of playing for 'The Blues', including the 1991 Leyland Daf trophy final win at Wembley.
Birmingham City went on to win the game 2-0, with goals from Cameron Jerome and Gary O'Connor. The evening was completed nicely for our guests with an interview with the Man of the Match, the Birmingham City Centre Half, Radhi Jaidi.