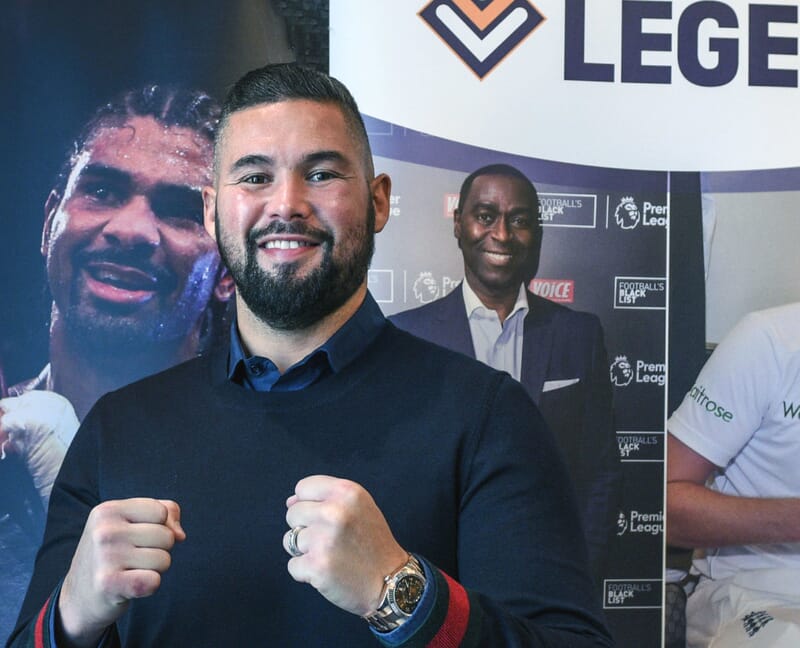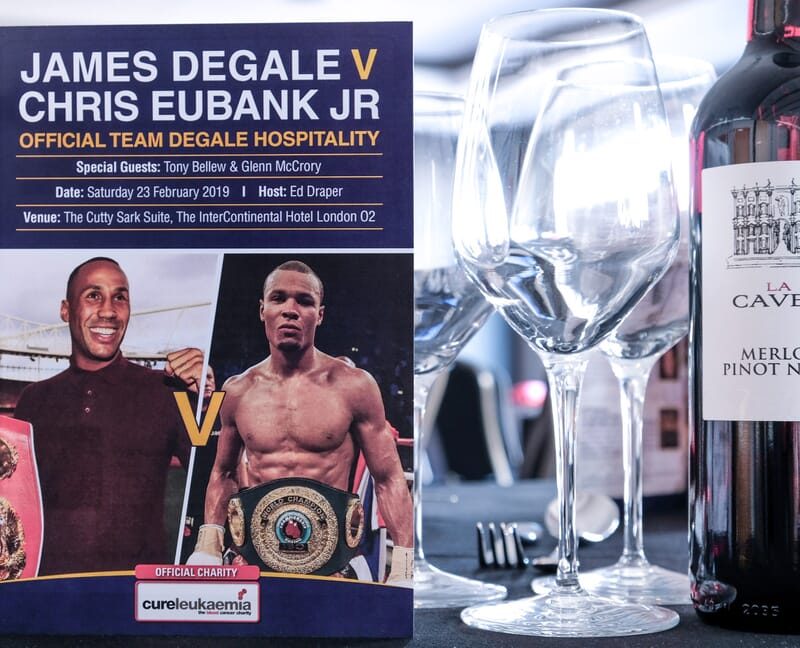 Event Showcase
/
Boxing Hospitality
James DeGale vs Chris Eubank Jr
View 28 photos
Tony Bellew & Glenn McCrory
On a big night for British boxing old rivals James DeGale and Chris Eubank Jr met at the O2 in a mouth-watering clash. Our guests arrived late afternoon at the 5* O2 Intercontinental Hotel to be treated to a delicious 3 course dinner and complimentary bar. We were joined by British boxing legend, the recently retired former Cruiserweight world champion Tony Bellew, who famously stepped up to Heavyweight to twice vanquish David Haye, the second time by a comprehensive knockout victory.
It was fantastic to hear from 'The Bomber' who delved into his career with some cracking stories about scrapes indie and outside the ring. His rivalry with David Haye really caught the public imagination and despite their obvious dislike of each other during their fighting careers it was nice to hear the respect for which Tony held his old rival. There were some colourful descriptions of previous opponents and a cracking analysis of the evening's boxing which proved quite pertinent.
The evening's boxing in the Arena was very memorable, with a partcularly hard-fought and brutal clash between former featherweight world champion Lee Selby and American Omar Douglas. With Selby stepping up two weights this was indeed a tough challenge to the Welshman who sustained some heavy punishment including a nasty cut, before powering through to win a unanimous points decision.
The main event saw DeGale step into the ring against a super-fit Eubank Jr. In what was to prove 'Chunky's last fight, Eubank proved too quick and sharp on the night as he secured a comfortable points victory. Degale looked like he might get stopped on 2 or 3 occasions, but his fighting heart saw him to the final bell. Sadly he was unable to trouble Eubank with his attacks, and the famous speed and slickness which were the hallmark of his career seemed to have been lost after so many epic battles over the years. He left the ring with his head held high, and will be remembered as a great fighter, Olympian and world champion in his prime. For Eubank a new world title bid surely awaits after a much more impressive showing than his defeat to George Groves in 2018.
After the fight guests returned for a fantastic buffet and a few more beers. We were joined by our regular post match analyst Glenn McCrory who was in his usual excellent form, giving the low-down on the evening's boxing and a few choice stories from his own career as a former Cruiserweight world champion. A cracking night all told, we very much look forward to our next big fight night!
Read more