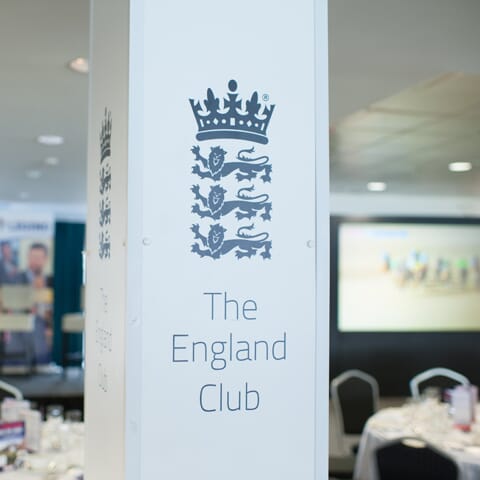 Event Showcase
/
Sporting Dinners & Lunches
London Gold Cup Lunch Showcase
View 18 photos
Harry Redknapp & Michael Vaughan
Our first ever London Gold Cup Lunch was held in the England Suite at The Oval on Friday 17th March, where 150 guests joined us for an action-packed afternoon of horse-racing action from Cheltenham, and sporting banter. Our very special guests for this inaugural event were Premier League managerial stalwart and master of the 'Great Escape', Harry Redknapp, and former England cricker captain and 2005 Ashes mastermind, Michael Vaughan.
Our Gold guests arrived early for a VIP drinks receptions with Harry and Michael, and got to spend some quality time with our two legends. With our Irish band adding some real Celtic flavour on St. Patrick's Day, all of our guests were seated for lunch in good time; our tipster for the day was Grand National-winning jockey Brendan Powell, who famously rode Rhyme'n'Reason to victory in the great race in 1988. Brendan offered his advice on the first few races, as people enjoyed a cracking lunch.
Harry Redknapp took to the stage before the first race, and was in his usual ebullient form, having the room in stitches with tales about some of the maverick players he's worked with. Top of the pile had to be mercurial Italian genius Paolo Di Canio, whose antics were legendary. As well as his infamous clash with referee Paul Alcock, and the odd fight with team-mates, Paolo had a great sense of humour and fairplay. A complicated character indeed!
With the racing underway, and excitement building in the room, our in-room bookies ensured everyone was on their fancies. Michael Vaughan took to the stage after the second race, going into depth about playing with legend Freddie Flintoff, and the incredible 2005 Ashes series. He also shared some funny anecdotes about his time on Strictly Come Dancing, where he put in such a good innings before being the 8th celebrity voted off.
The Cheltenham Gold Cup itself was won by 8-1 shot Sizing John, with a good few guests in the room backing the winner. Our tipster Brendan's two picks finished 2nd and 3rd, with the runner-up Minella Rocco starting at 18-1, offering a good return for its backers!
A cracking day all round for Gala guests, with plenty of use of the complimentary bar ensuring the day went with a swing. We are grateful to all at the venue and our speakers, and are already looking forward to next year's event in the capital.
Read more