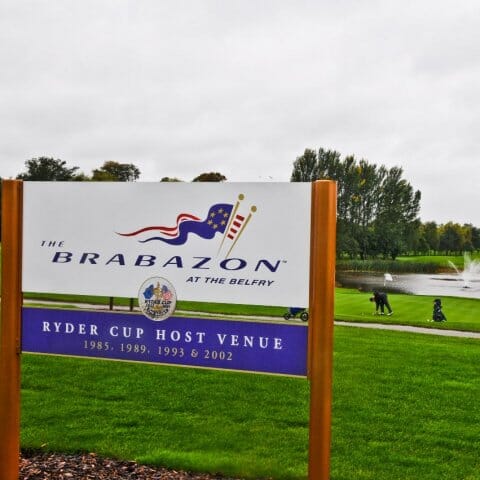 Event Showcase
/
Golf Hospitality
The Alternative Ryder Cup Golf Day
View 12 photos
Paul Broadhurst
We hosted an Alternative Ryder Cup Golf Event at The Belfry on Friday 1st October 2010, which was the first day of the 2010 Ryder Cup. After a breakfast bap on arrival, guests then played 18 holes on the Brabazon Championship course, which has actually hosted the Ryder Cup on four occasions. The former Ryder Cup golfer, Paul Broadhurst was involved in the day and welcomed all guests on arrival.
After completing their golf, the guests returned to our private 50 person lounge for the day to enjoy a three course lunch. On completion of the lunch, prizes were given for the Overall winner, Longest Drive and Nearest to the pin competitions. There were also some prizes given for unusual occurrences, such as for the player whose club went flying into a lake from one shot!
Broadhurst then took part in a Question and Answer session with the guests, sharing some stories of playing in the Ryder Cup and in other major tournaments. There was also a large plasma screen updating guests with the progress from the Ryder Cup itself at Celtic Manor.