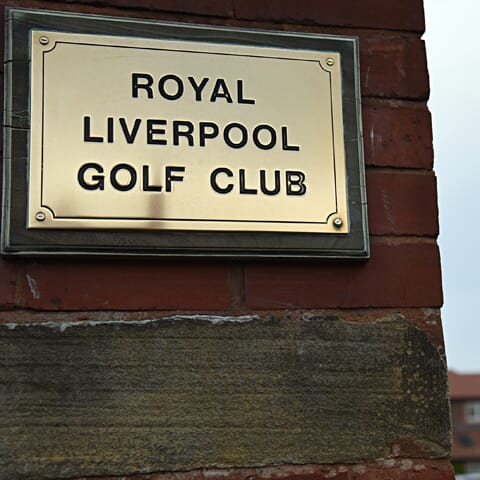 Event Showcase
/
Golf Hospitality
Gala Golf Classic 2017
View 7 photos
Les Ferdinand & Rob Lee
Our Gala Golf Classic for 2017 was held at the magnificent Royal Liverpool Golf Club, Hoylake, where we were joined by around 60 golfers for our event. In keeping with recent years, our VIP guests were two former Premier League football stars, both former England internationals too. Les Ferdinand, a goal machine for both Newcastle United and Spurs, was joined by Charlton and Newcastle legend Rob Lee. Both keen golfers, and former team-mates at St. James' Park, Les and Rob were a perfect match for our event!
After a light lunch before teeing off, our four-balls plotted their way around the famous course, scene of Rory McIlroy's famous British Open triumph in 2014. With conditions ideal for golf, slightly overcast but warm, and little wind, there was some fine play. Aly Bell triumphed in the 'nearest the pin' competition, whilst Paul Beddard hit the longest drive. But it was left to one of our stars, Les Ferdinand, to win the individual competition, as he showed his skills on the course were almost as good as his knack of finding the back of the net!
After checking in to the nearby Thornton Hall Hotel, guests were treated to a sporting dinner in the evening, with our two VIPs on stage after dinner with Sky Sports presenter Pete Graves. It was fascinating to hear about their respective careers, particularly their time at Newcastle, where they played together for a couple of years. Both talked about who took their respective numbers off them at St. James' Park. Alan Shearer took the no. 9 from Les and Ruud Gullit no. 7 from Lee – big shoes to fill! Shearer insisted on taking number 9 as part of his deal to come to the club, and the hierarchy were never going to refuse the Geordie Messiah.
In terms of the best player each of our guests had ever played with, Les Ferdinand opted for the sublime but mercurial genius Paul Gascoigne, with Rob Lee opting for a similarly talented maverick in Glenn Hoddle. Rob even said that Hoddle was still the best player in 5 a side when he was England manager in training!
After a great night, guests retired with a good few drinks having been taken. The next morning, a hearty breakfast was served to blow away the cobwebs, with some of our guests departing. The rest made their way to the delightful Caldy Golf Club for another round, before lunch and trophies were presented once more.
Another great year for our Gala Golf Classic!
Read more