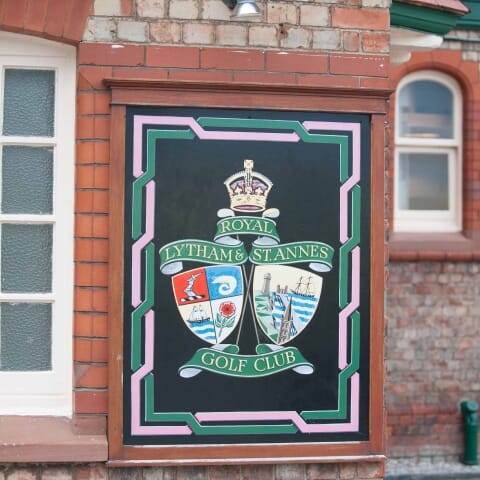 Event Showcase
/
Golf Hospitality
The Gala Golf Classic at Royal Lytham
View 15 photos
Alan Curbishley and Ray Houghton
This year's Gala Golf Classic was held at the Royal Lytham and St. Anne's Golf Club, which last held the Open Championships in 2012, the eleventh time this grand course has held British Golf's blue riband event. Our very special guests, both keen  golfers themselves, were former Charlton and West Ham Premier League manager Alan Curbishley, and Liverpool and Republic of Ireland legend Ray Houghton. Our guests enjoyed a round on both the main championship course, and the St. Anne's Old Links, which has held many great tournaments in the past.
The first day saw guests assemble at St. Anne's Old Links for an afternoon round in dry but overcast conditions. Both Ray Houghon and Curbs were keen to impress, but it was John Rattlidge who won the individual competition, with Stephen White runner-up. The team competition was won by Aurobindo, whilst Adrian Bishton thumped the longest drive of the afternoon, with 297 metres. Following the golf, everyone decamped to the Grand Hotel in Lytham to check-in and prepare for a top evening!
The Gala Dinner was a real treat, the venue did a great job with excellent service and food. Both Ray and Alan were in top form: Ray told some cracking anecdotes about working with Jack Charlton whilst playing for Republic of Ireland in the World Cup, and what it was like to be part of Kenny Dalglish's Liverpool side. Curbs discussed some of the highlights of his managerial career, including what it was like to work with the maverick genius Paolo Di Canio!
The next day there were a few bleary eyes, but everyone made it out on to the hallowed fairways and greens of Royal Lytham in bright conditions. Top of the leaderboard was Gareth Parry, with Ray Ryan in the runner-up spot. Aurobindo triumphed again in the team competition, whilst Colin Hipgrave hit the longest drive.
All in all, a cracking renewal: Roll on next year!
Read more