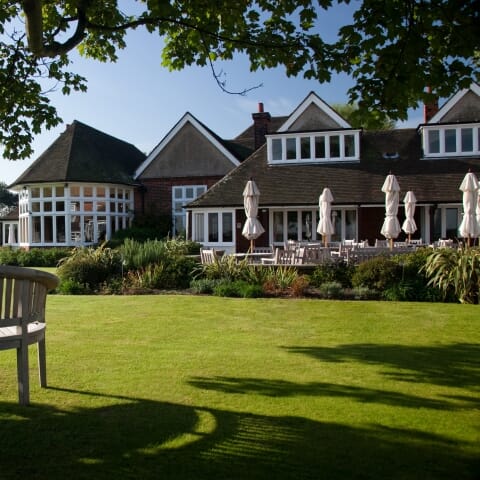 Event Showcase
/
Golf Hospitality
The Kevin Keegan Golf Classic
View 15 photos
Kevin Keegan
For 2014 Gala Events' annual golf event featured former England manager and player Kevin Keegan, with guests playing two Open courses over two days, with an evening dinner at which the Newcastle legend was the star turn. Royal St. George's has hosted the Open on no fewer than 13 occasions, most recently in 2011, which witnessed a famous triumph by the popular Irishman Darren Clarke, to land his first ever Major. This was a real thrill for our guests, to play a course which has seen so many memorable tournaments over the years. The Prince's course also has a fine history having been the setting for the 1932 Open which was won by the lengendary American golfer Gene Sarazen.
The evening dinner will live long in the memory, as Kevin was in superb form, regaling the guests with tales from his incredible career both as a world class player and manager. The twice crowned European Footballer of the year shared some memorable and hilarious anecdotes, including his famous rivalry with Sir Alex Ferguson, and 'tales from the boot camp'. Always an engaging personality, Kevin was accommodating all evening, never short of a wisecrack, or being available for photos with all and sundry!
With regards to the golf itself, there were some great performances, the overall winner of the Trophy on Royal St. George's being Chris Wase who shot a superb round, as well as winning the prize for the longest drive. Other notable performances were from Mike Lloyd-King who landed 'nearest the pin' across the field, whilst Momentum Wines scooped the team competition.
All in all, it was a fanastic occasion over two days, and the Prince's Lodge was a fitting venue for guests, with fantastic catering and comfortable accommodation. Our thanks go to Kevin Keegan, and the staff at both courses and the Prince's Lodge for making it such a memorable occasion. We are already in planning for a similar event next year, and cannot wait for 2015!
Read more