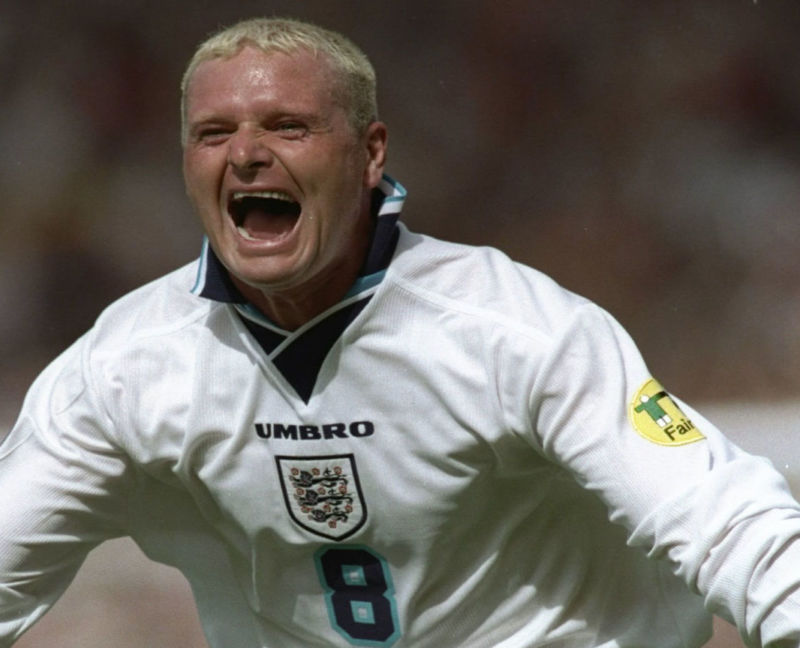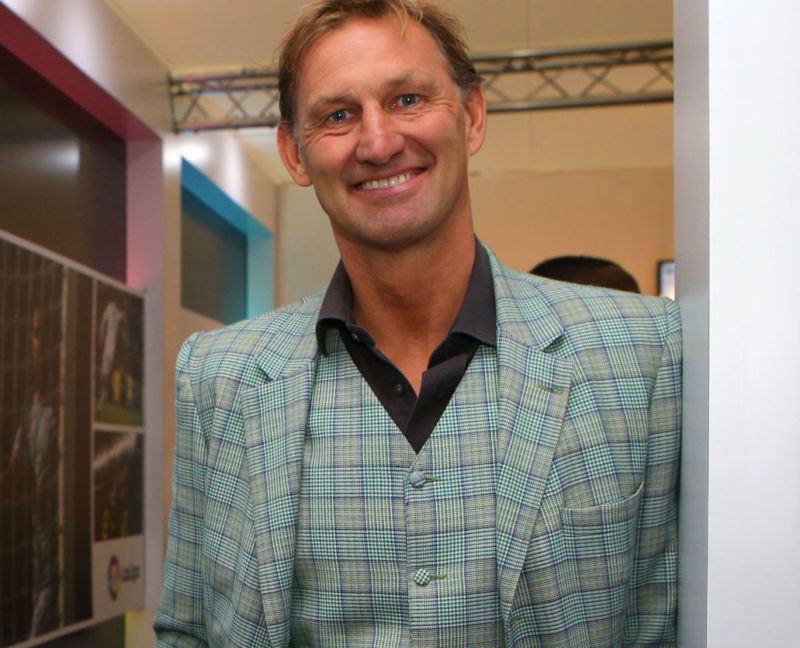 Lunch with The Legends!
We are thrilled to welcome two footballing icons to our Christmas Lunch with the Legends at the fabulous 5* Landmark Hotel, Paul Gascoigne and Tony Adams!
This year's London Lunch with a Legend takes place at the grand and iconic 5* Landmark Hotel near Marylebone, and we are thrilled to welcome two players whose great careers took place in tandem. In terms of footballing genius, Paul Gascoigne was arguably the most talented English player of the last forty years, a true maverick in every sense, and one the nation's best-loved sportsmen. He will be joined by one club legend, and Arsenal and England captain, Tony Adams, whose glittering career saw him pick up ten major trophies, including the unprecedented feat of captaining a top flight-winning team in three different decades!
With our regular Sky Sports host Pete Graves overseeing proceedings, guests will enjoy a fabulous three course lunch, complimentary bar, and the chance to hear extensive interviews with these two footballing icons!
Paul Gascoigne: Without doubt the most naturally gifted English footballer of his generation, few players in the history of the game have won the hearts of British fans more than Paul Gascoigne, who represented England on 57 occasions, scoring 10 goals. Who will ever forget the images of a distraught Gazza in the World Cup semi-final against Germany in 1990, having just been booked, which would've ruled him out of the World Cup Final? Or the gorgeous flick over Colin Hendry before volleying into the bottom corner against Scotland at Euro '96? Sublimely gifted when in possession of the ball, Gazza's ability to ghost between defenders was glorious, with many a quality centre back being unceremoniously dumped on their backside by a feint or flick. After making his name at his beloved Newcastle, he went on to perform brilliantly at White Hart Lane, picking up a 1991 FA Cup Final winners' medal despite being carried off injured, before a move to Lazio where he soon won the hearts of the club's fans. He went on to Rangers, again becoming a fans' favourite, winning 2 League titles, and both Cups, during his three seasons. Further spells at Middlesbrough and Everton towards the end of his career didn't yield further silverware, and Gazza finally hung up his boots in 2002. Having battled his addiction demons for over a decade since, we are thrilled to welcome this true icon to our event as he continues making positive progress in his recovery.
Tony Adams: An undisputed club legend, Tony Adams spent his entire playing career of 22 years as a centre-back at Arsenal, playing almost 700 matches for the Gunners. A goal-scoring centre-back, he is considered one of the greatest Arsenal players of all time by the club's fans and was included in the Football League 100 Legends. With Arsenal, he won four top flight division titles, uniquely captaining a title-winning team in three different decades, three FA Cups, two Football League Cups, a UEFA Cup Winners' Cup, and two FA Community Shields. A statue honouring Adams was unveiled at Emirates stadium on 9 December 2011, along with statues of Thierry Henry and Herbert Chapman, cementing his legendary status at the new stadium. He won 66 caps for England between 1987 and 2000, scoring 5 goals, and played at four major tournaments, despite being surprisingly left out of the Italia '90 squad, and missing Euro '92 through injury. Tony captained England on many occasions, including throughout Euro '96 where Paul Gascoigne was one of his star players. In September 2000, as a result of his own experiences with alcoholism and drug addiction, Adams founded the Sporting Chance Clinic, which has done incredible work supporting sportspeople with addiction problems.
Pete Graves: A passionate Newcastle United fan, Pete has enjoyed a swift rise through the broadcasting ranks to become one of the most recognisable faces on Sky Sports. After leaving university, Pete started his broadcasting career with the hospital radio show Radio Tyneside, before working in the local Metro Radio, and then ITV Tyneside as a sports reporter. Since 2009 he has worked at Sky Sports, mainly as a presenter, where his passion for football and knowledge of the game are amongst his greatest assets. Over the past few years Pete has become a great asset as a regular host of our events, and we are delighted to have him as always!
The Landmark Hotel: Once a grand Victorian railway hotel, the plush 5* Landmark Hotel dates from 1899 and the opening of Marylebone Station. Located on historic Marylebone Road, the Landmark is a grand, imposing piece of architecture, just 2 minutes' walk from Marylebone tube station, superbly located for our event. For well over a century, the Landmark has been providing its discerning clientele with some of the finest accommodation, service and style in London. Our event takes place in the historic Drawing Room, with magnificent décor to compliment the catering and service for which the hotel is rightly renowned.
Read more
Need some help?
We're online!
Need some help?